Today was the final run through of new recipes and we included our ED and Board today.
Today board members Valerie, Cyndi, Wendy and Nancy and ED Sharlene
joined Nic as he helped make three delicious vegan meals.
Everyone had a ton of fun than everyone sat down and tried all the meals together.
Next week is the first official class, and every meal made so far has been a hit.
We are excited to see this program kick off.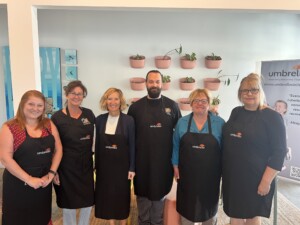 The board, ED and Nic after lunch
Cyndi and Nancy making jambalaya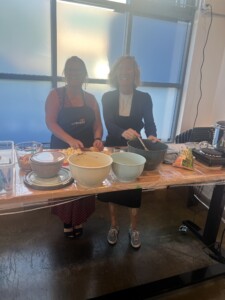 Valerie and Wendy making corn chowder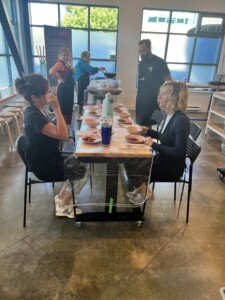 Enjoying a meal together!