Last night Umbrella staff and board kicked off December with our annual Christmas party.
It isn't often the board and staff all get together so we like to do it up right when we can!
We love seeing our fellow co-workers dressed up and having fun. So many sparkles!
Lots of fun, food and awards were given out!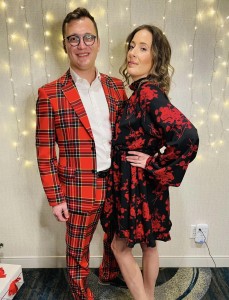 Amy & Jarret  (love the suit Jarret!)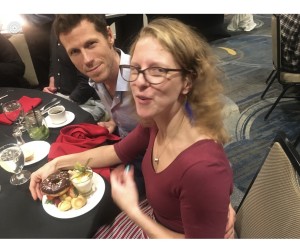 Blake and his wife Katherine enjoying the food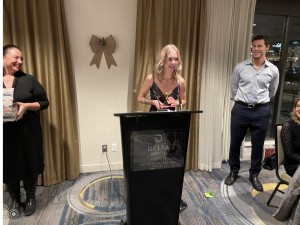 Autumn received an award and had the sweetest acceptance speech "thank you"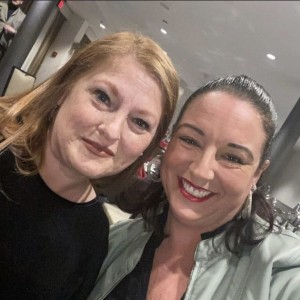 Valerie and Dottie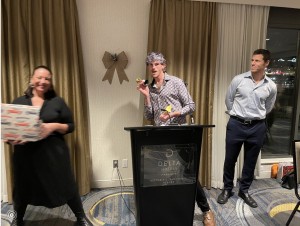 Hazen receiving his award from Blake and Dottie.
His speech was genuine and made a few of us tear up.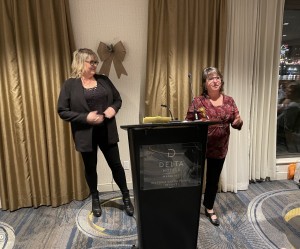 Presented by Sharlene, Louise won managements choice of employee of the year – so well deserved!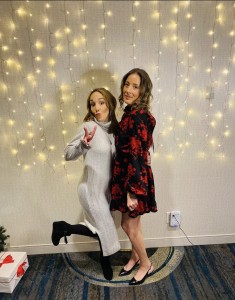 Ashley and Amy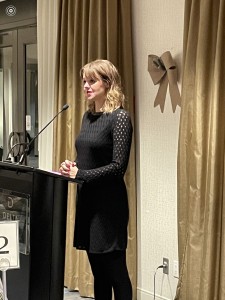 Board chair Alison made a heartfelt speech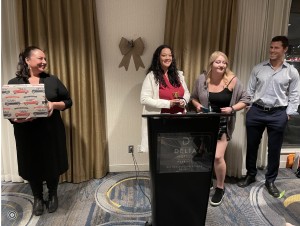 Sarah and Brianna received the Dynamic Duo award from Blake & Dottie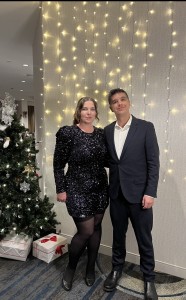 Bronwyn and Evan looking fine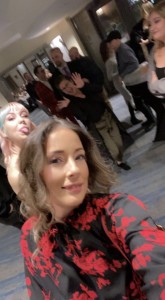 Amy catching the party in action  (Cyndi photobomb is priceless)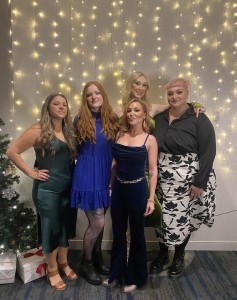 A gang of gorgeousness!  Kate, Alyssa, Rebecca, Brae and Sydney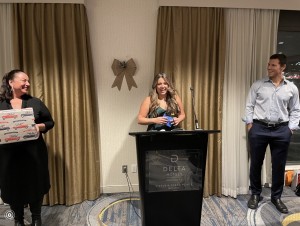 Kate receiving an award from Dottie and Blake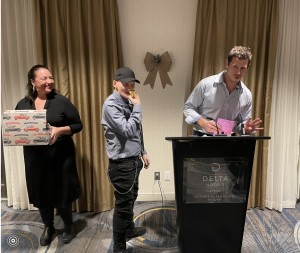 Lance received the Umbrella Superfan award!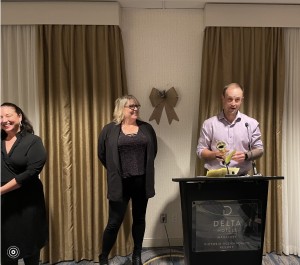 Sharlene presented James with Employee of the Year award nominated by his fellow staff. Congratulations to James and all the winners!
It was a fun night!