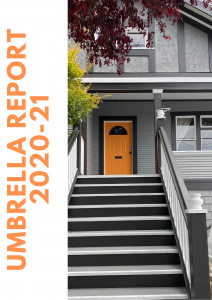 Last night at our AGM, with 33 community members in attendance, Umbrella shared our newest project,
The Umbrella Report
.
This report is a reflection on the past year at the Umbrella Society and what we've been able to accomplish.
There are so many ways that Umbrella connects with people in the community. We hope that this report will give you some insight into what we have been up to and why your support has been so critical.