Umbrella was invited to Salt Spring Island today to present to the community about what we do and how we help.
We have grown our presence on this island in the past years with our outreach worker one day a week, and most recently with Umbrella partnering with BC Housing to operate and support the folks at Kings Lane, a purpose built housing solution for some of the residents who need more support.
We have done some good work over there, our team is exceptional and we are very proud of the difference we are making on SSI.
Today was a great day with Evan and Rebecca joining Corey to share about Umbrella.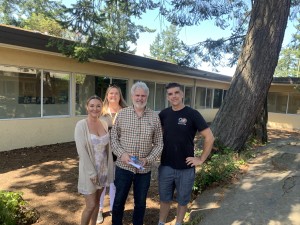 Gary Holman, current director for Salt Spring Island Capital Regional District with Rebecca, Corey and Evan.
Rebecca and Evan heading to SSI.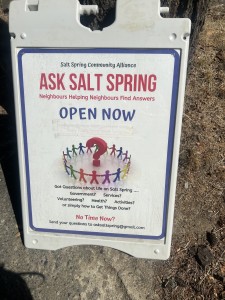 All set up and ready for the community!