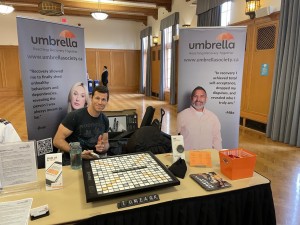 Blake and Bronwyn got a chance to spend a few hours connecting with new and returning students at the Royals Roads Campus in Colwood during the Campus Connect event today.
There were tons of great vendors and opportunities for students to connect and learn about what the Greater Victoria community has to offer.
A lot of conversation focused on the need to speak openly about substance use and how hard those conversation can be. There was also a lot of laughter and fun as the students placed words on the huge scrabble board.
Thank you to Royal Roads for hosting us, we can't wait for the next one.