September is Recovery Month and Umbrella is excited to celebrate by highlighting some of the amazing recovery stories happening all around us.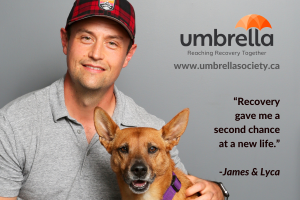 Be like James.
James got his second chance at life, are you ready for yours? Starting the recovery journey is a big step. There will be good and bad days, but the bad days will get better.
Take a chance on yourself and contact Umbrella.