Umbrella is getting ready for our new cooking program that is starting in September.
For the month of August we are trying out recipes and making sure any issues are addressed prior to the program launch.
Every Friday we have some staff and our board joining our Recipes for Recovery leader Nic to prep, cook and enjoy a meal together.
This week we had some of our awesome outreach workers join in on the fun.
Current clients of Umbrella through our outreach, groups or third stage houses are welcome to sign up for this weekly cooking class. Umbrella will provide the ingredients, recipes and guidance and you will take home a portion of every meal everyone cooked. That could be a weeks worth of healthy, nutritious meals.
This is going to be a great program!
Logan the stir fry master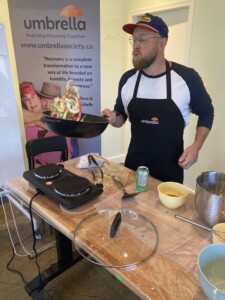 Jackson and Hazen getting everything prepped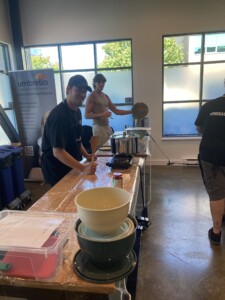 Jackson cooking up a bit pot of deliciousness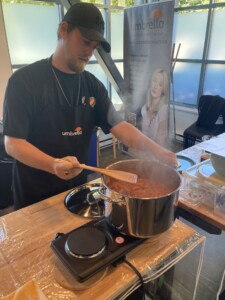 Nic our teacher!