We could not be more proud of Colin, an Umbrella Supportive Recovery Housing resident, who recently celebrated one year of sobriety and active recovery.
Through his connection with other residents and his dedication to doing the work, Colin has shown that recovery is possible.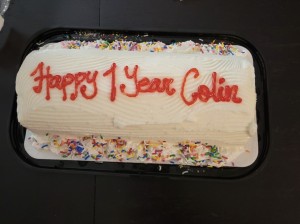 Congratulations Colin, Umbrella is thrilled to celebrate this milestone with you!