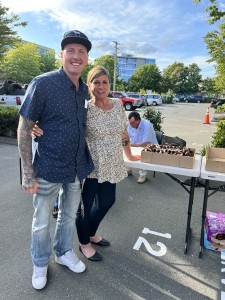 Umbrella's own Erik and his fiancé Sarah are expecting their first child in July.
We all know Umbrella loves a good time, so we hosted a wonderful and very non-traditional baby shower for the parents to-be.
The weather held out and more than 40 friends, family, coworkers and residents showed up to shower the happy couple with gifts and well wishes.
Erik and Sarah were spoiled, as they should be.
What a fun evening!
The amazing cake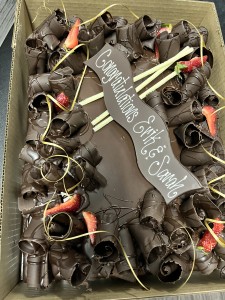 Enjoying the sunshine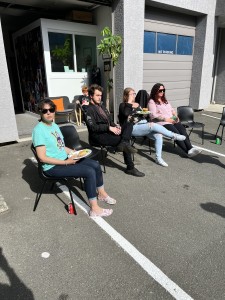 Fun times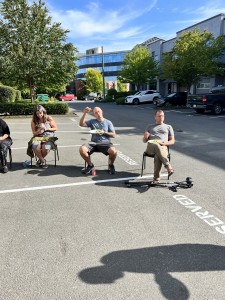 Hi guys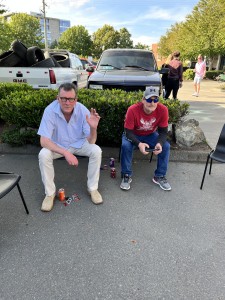 Emmett chatting with some guys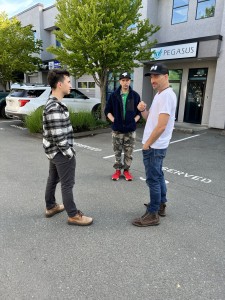 Opening gifts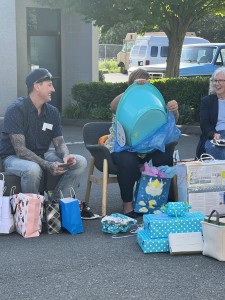 So many helpful and thoughtful gifts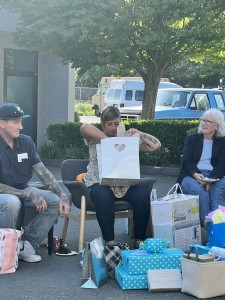 Washcloth cake!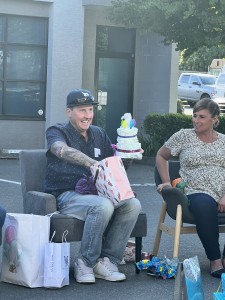 Crib bedding from the Board of Directors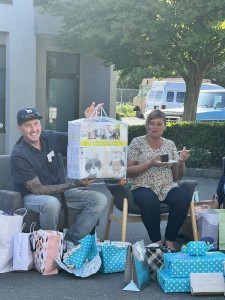 The weather was perfect!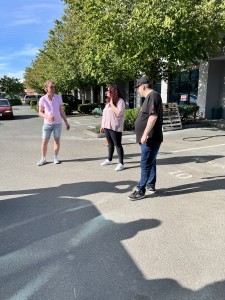 The happy parents to-be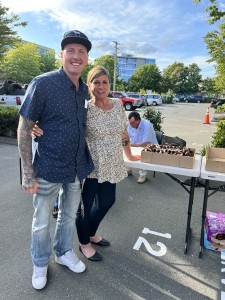 Decorations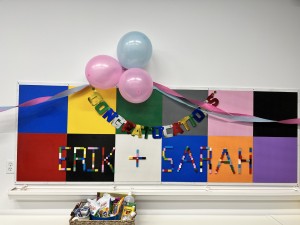 Office decor