Friday May 12 was our send off barbecue for Emmett.
Emmett is returning to school full time after working for Umbrella for the past 3 years.
When the pandemic first started Umbrella was contracted to support the unhoused population
in Topaz Park and Emmett was our first hire!
Emmett has had a huge impact on Umbrella and our team, he ends his time with us as an outreach worker who has helped countless people make changes to their lives.
Emmett will be very missed by us all, which was very obvious with the huge turnout of staff who joined us to send him off.
We wish you all the best Emmett!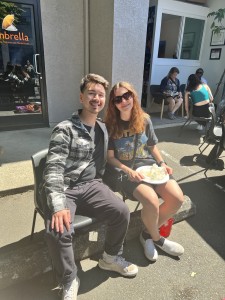 Emmett and his girlfriend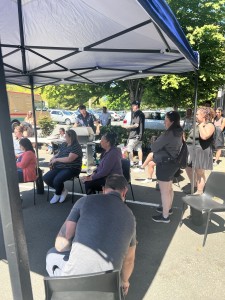 Some of the team listening to a few speeches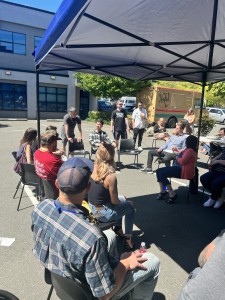 Evan sharing about Emmett's first day in 2020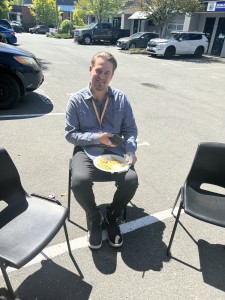 Jackson C enjoying the sun and food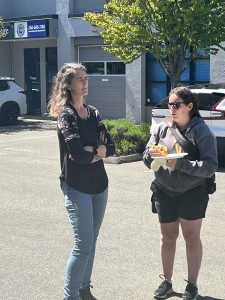 Our practicum student Cheryl chatting with Amy J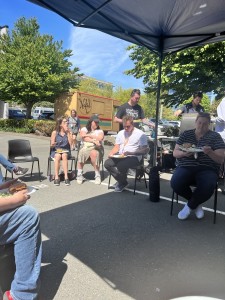 The team enjoying the bbq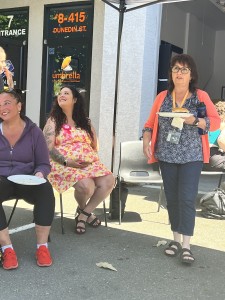 Louise, Sarah and Dottie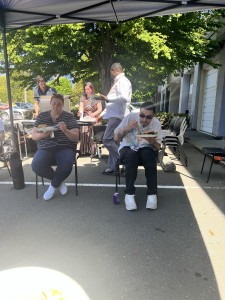 Corey and Max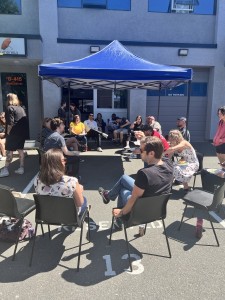 Our parking lot bbq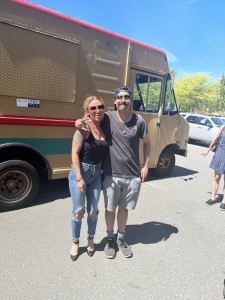 Rebecca and her nephew, our Alex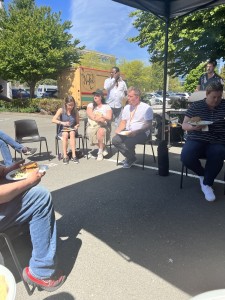 The weather was perfect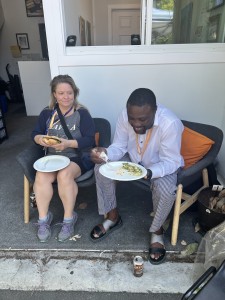 Ola and Stefanie
Molly, Janice and Max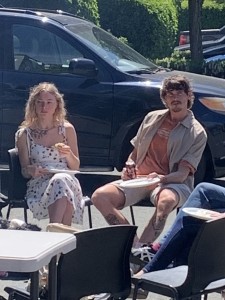 Autumn and Hazen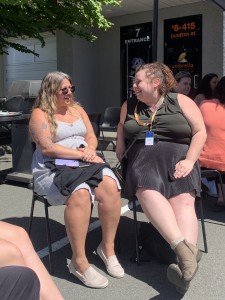 Kate and Megan chatting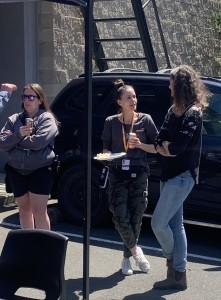 Tina and Cheryl engaged in conversation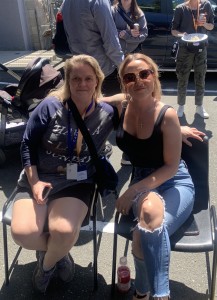 Our women's group facilitators, Stef and Rebecca